It would be difficult to identify a business that is not leveraging customer relationship management software or enterprise resource planning technologies. These systems are a necessity in the digital era when everyone is connected to information at all times. Simply put, companies that do not use CRM or ERP tools are effectively stunting their organizations' growth. However, a report conducted by the Massachusetts Institute of Technology Sloan School of Management indicated that CRM market growth will exceed that of ERP solutions.
The current CRM market
What's fueling the boom in CRM adoption? Forbes suggested that software-as-a-service deployments are making the difference, so much so that Gartner predicted SaaS CRM solutions will reach a deployment rate between 80 percent and 85 percent in the next nine years. In the short term, through 2017, the CRM software market is growing with a compound annual growth rate of approximately 14 percent, while cloud-based CRM systems are expanding with around a 22 percent CAGR. Cloud-based CRM software is poised to be a ubiquitous tool in client management practices.
Leading the charge as the No. 1 cloud-based CRM is Salesforce. The most recent market report from Gartner – dated May 2014 – indicated that Salesforce is the most popular solution by a substantial margin, and new announcements from the developer suggest the cloud-based CRM will continue to dominate the market.
Salesforce is the king of CRM
After factoring in all of the elements contributing to cloud-based CRM's immense growth, it should be clear why Salesforce is the best tool available. First, everyone is moving to the cloud, as evidence by Gartner's findings.
Second, the importance of marketing is only increasing in the business world. The MIT report stated that 91 percent of companies using Salesforce noted that their marketing teams have a "strong executive voice." Additionally, 64 percent of marketers place more value on their existing clientele than acquiring new ones, according to the source. With Salesforce, those professionals can now cater to clients and customers throughout their entire experiences.
Reinventing business
Salesforce changes how businesses treat their customers. With more information on clients, professionals can deliver personalized experiences. Fifty-four percent of organizations reported that Salesforce provided exactly that benefit, and four out of five of Salesforce users stated that they can address their customers' needs with more ease than with other CRM solutions, especially those without cloud-based tools.
This is because the cloud enables employees to access data from anywhere, and it's no different in Salesforce. Customer Think reported that tools that seamlessly sync customer data across departments are a foundational requirement for driving a return on investment. As Salesforce and customized solutions allow users to enter more information about their clients, it will only become increasingly important to provide business-wide visibility of customer information. Furthermore, current Salesforce users have realize  that when sales, finance and legal teams all share one system for client records and data, employees can become more efficient as they process accounts, decreasing the time it takes to complete tasks.
The future of Salesforce
So, after a long journey through the CRM market, Salesforce emerged as a leader thanks to its superior capabilities and cloud connectivity, but when procuring IT solutions, decision-makers also want to ensure that those systems will provide just as much long-term value as they grants in the short term.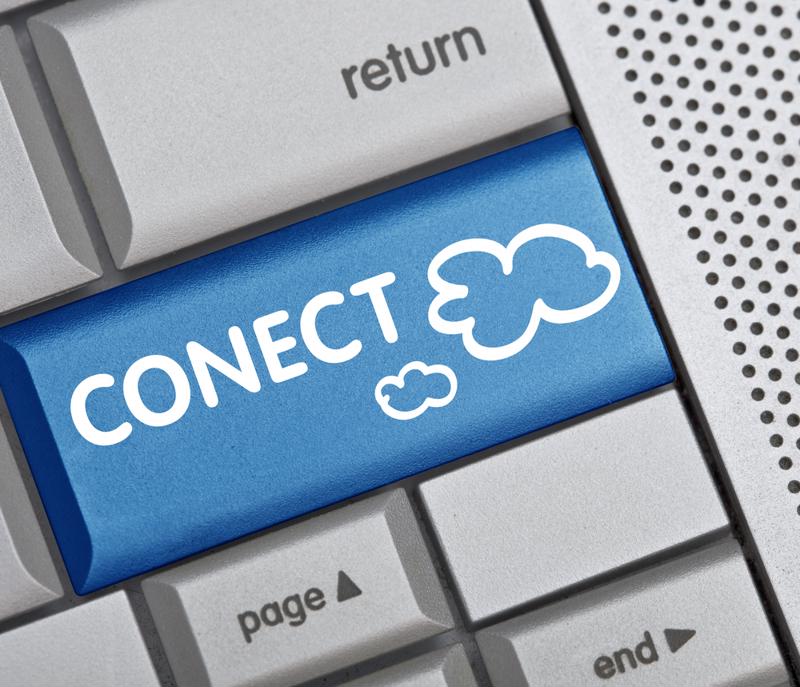 One example of this is analytics. The MIT study found that 71 percent of businesses are increasing their investments in business intelligence and big data initiatives, while 20 percent said they plan to do so "substantially." This positions Salesforce in a unique light, especially when combined with the fact that 93 percent of corporations have already committed to spending on analytics tools, but 56 percent are using these outside of Salesforce.
Forbes reported that Salesforce recently announced it will add data science capabilities to its Service Cloud and Marketing Cloud. In the former, users can automate certain customer service tasks, while the latter enables marketers to leverage data for predictive and targeted marketing. It's too early to determine if these analytics solutions will hold any weight in the business intelligence market, but the introduction of said tools is certainly promising.
Introducing customization
Salesforce will continue to lead the market as long as the company puts resources into optimizing the SaaS solution. However, as more industries implement Salesforce, businesses will realize that they need CRM tools customized to their specific vertical. While the cloud-based platform provides plenty of features that make personalized experiences possible for clients, organizations in different sectors will need to capture increasingly relevant and specific information.
Customized Salesforce solutions are poised to infiltrate corporations in 2015, and combined with Salesforce's outlook on the future in regard to mobile and analytics, this CRM tool will be commonplace in every office.
The current state of the CRM market is a positive one, and with Salesforce leading the charge, businesses can expect revenue improvement, better customer experiences and more productive employees after integrating Salesforce into daily workflows.